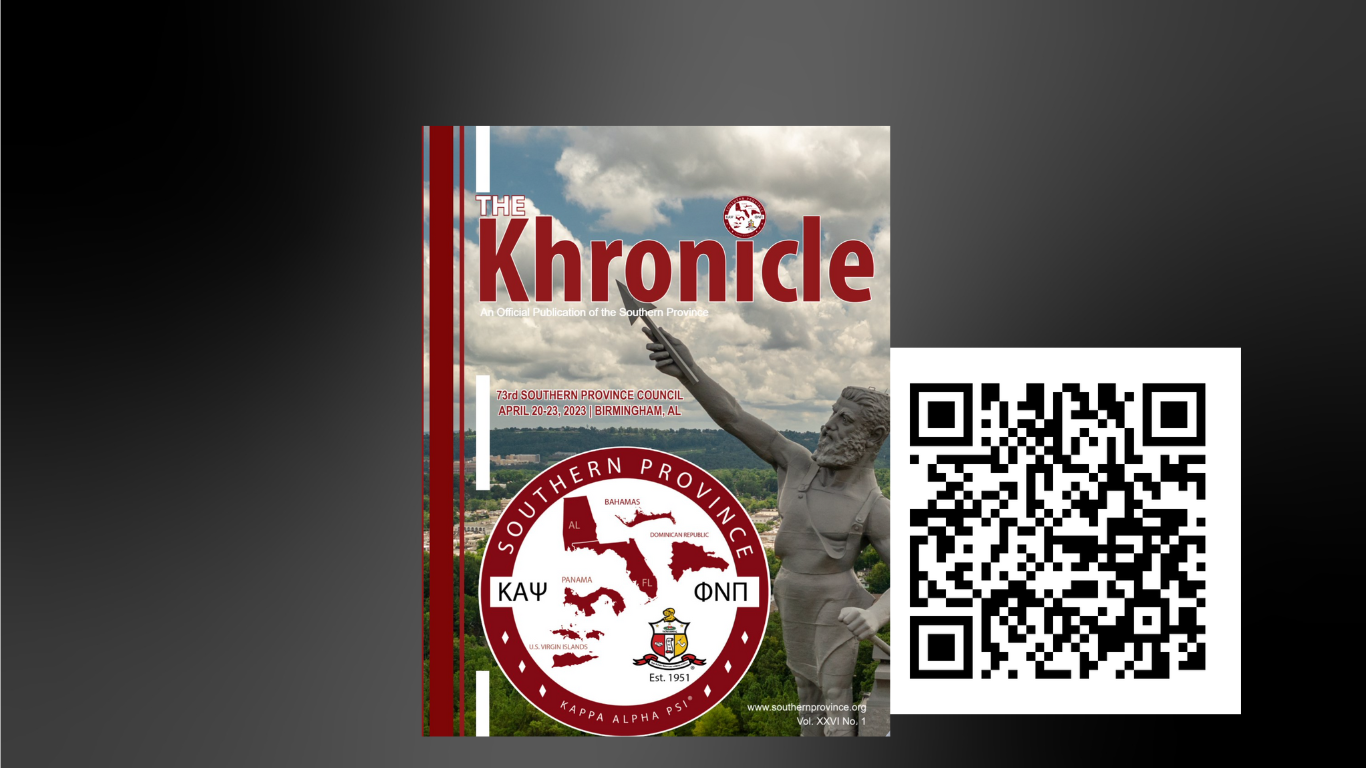 The Latest Edition of the Khronicle
This issue highlights activities leading up to the 73rd Southern Province in Birmingham, AL. The Mighty Southern Province continues to serve the needs of our community with exceptional committment.
Also, we highlight the appointment of the 12th Southern Province Polemarch Jason M. Jones, Esq. and the inaugural National Founders' Day in Punta Cana, Dominican Republic.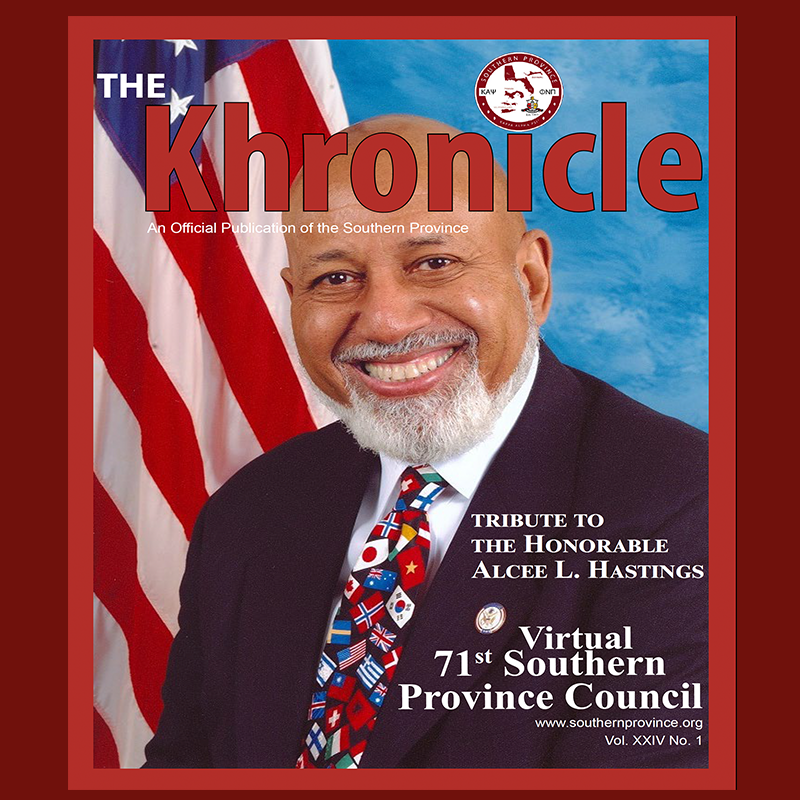 This issue reflects on: the  life of a Southern Province Pioneer; The Honorable Alcee Hastings; recaps the  2020 C. Rodger Wilson Leadership Conference; 70th Virtual Southern Province Council; Health and Wellness COVID-19 We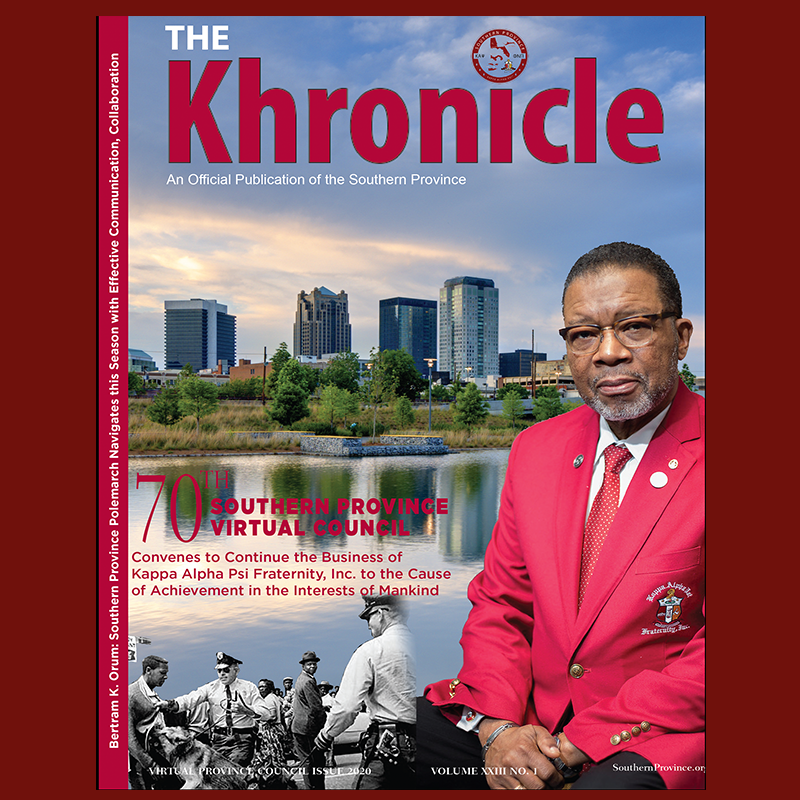 Take a look at the 70th Southern Province Virtual Council Edition. The council convened in  Birmingham, Al
In this issue, The Khronicle summarizes the  2018 Polemarch & Advisors Retreat and a glimpse of  our undergraduate brothers of the Theta Klasss-Undergraduate Leadership Institute, 14th National Founders' Day, and Undergraduate Summit hosted in the Southern Province.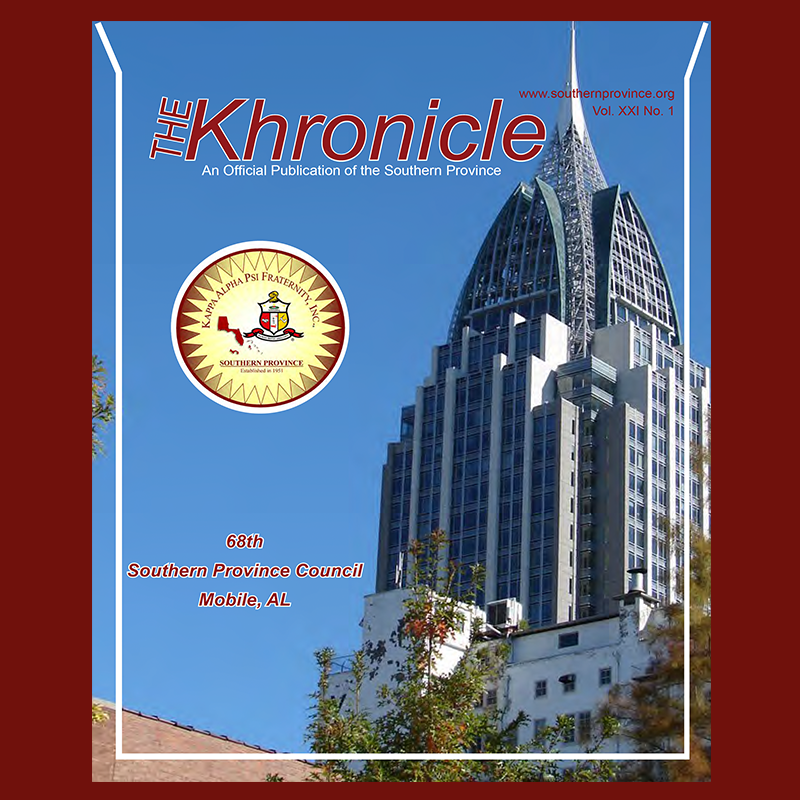 We highlight the 68th Southern Province Council, 2017 C. Rodger Wilson Leadership Conference and the 83rd Grand Chapter Meeting in Orlando, Fl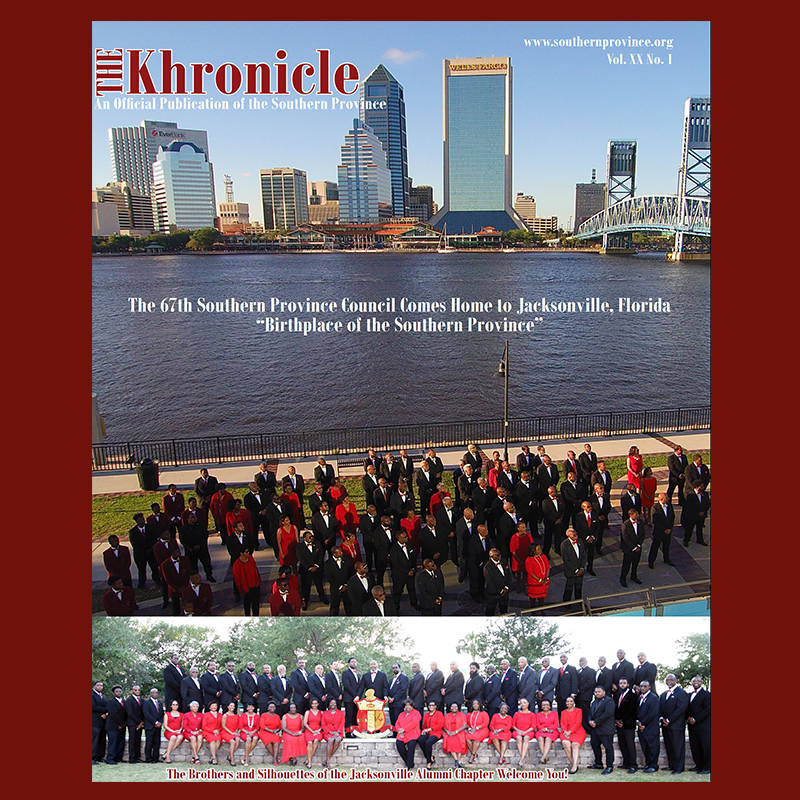 The 67th Province Council returns home to the "Birthplace of the Southern Provin