Kappa Alpha Psi® Fraternity, Inc.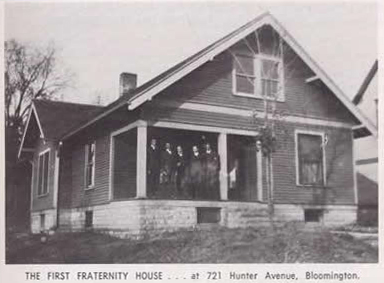 Brief fraterntiy history
Kappa Alpha Psi®, a college Fraternity, was born in an environment saturated in racism.  The state of Indiana became the 19th state of the Union in 1816 and it founded Indiana University in Bloomington four years later.  This city was largely populated by settlers from below the Mason-Dixon line and therefore found many sympathizers of the Southern cause.  Consequently, the few Blacks who took up residence in Bloomington in those early years were socially ostracized and encountered extreme acts of prejudice and discrimination.  The state of Indiana became a stronghold …
fraternity founders
The founders of Kappa Alpha Psi® Fraternity, Inc. are: Elder Watson Diggs, more affectionately known as 'The Dreamer', Dr. Ezra D. Alexander, Dr. Byron Kenneth Armstrong, Atty. Henry Tourner Asher, Dr. Marcus Peter Blakemore, Paul Waymond Caine, George Wesley Edmonds, Dr. Guy Levis Grant, Edward Giles Irvin, and Sgt. John Milton Lee.
The founders endeavored to establish the fraternity with a strong foundation before embarking on plans of expansion. By the end of the first year, the ritual was completed, and a design for the coat of arms and motto had begun. Frederick Mitchell's name is on the application for the incorporation of the fraternity but withdrew from school and thus never became a member of the fraternity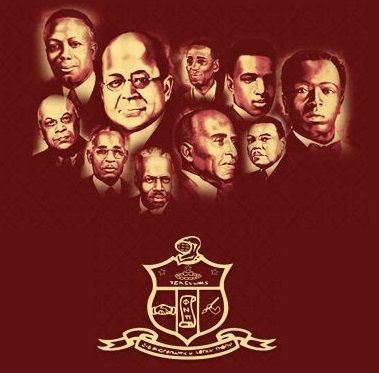 We honour our Grand Polemarchs who hail from the Southern Province.
Eigth Grand Polemarch (1933-1935)
Dr. J. Jerome Peters
(Tuskegee Alumni)
Twenty-third Grand Polemarch (1979-1982)
Dr. Oliver S. Gumbs
(Mobile Alumni)
Twenty-sixth Grand Polemarch (1988-1991)
Dr. Ullysses McBride
(Atmore Alumni)
Thirty-third Grand Polemarch (2015-2019)
Thomas L. Battles, Jr.
(Miami Alumni)
Objective #1
To unite college men of culture, patriotism and honor in a bond of fraternity
Objective #2
To encourage honorable achievement in every field of human endeavor
Objective #3
To promote the spiritual, social, intellectual and moral welfare of members
Objective #4
To assist the aims and purposes of colleges and universities
Objective #5
To inspire to service in the public interest