Kappa Alpha Psi to Make it Tampa Bay
January 3, 2019 by PR@VisitTampaBay.com
AFRICAN-AMERICAN FRATERNITY BRINGS ITS NATIONAL GATHERING TO TAMPA BAY IN 2023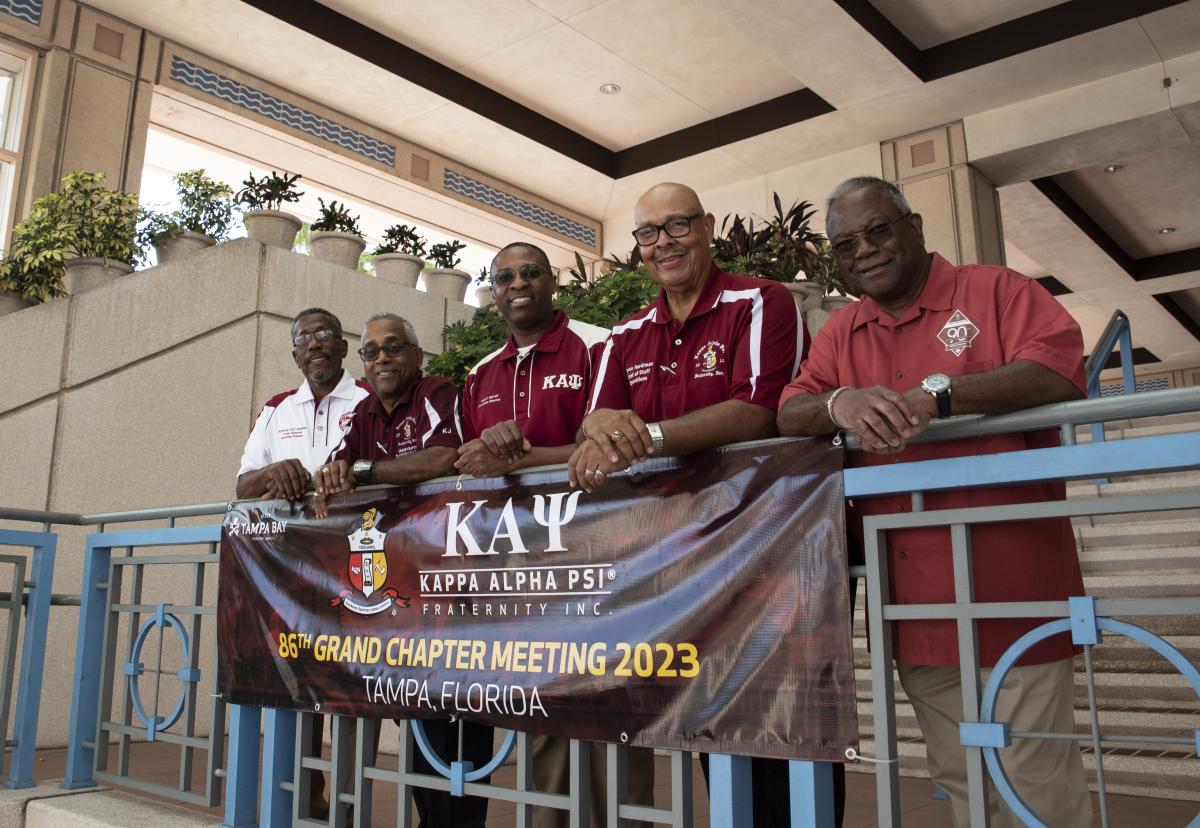 TAMPA, Fla. (January 3, 2019) – Kappa Alpha Psi Fraternity Inc. has chosen Tampa Bay for its 86th biennial Grand Chapter Meeting in July of 2023.
The leadership of the 16,000-member African-American fraternity made its decision in November and finalized the planning at the end of December — just ahead of the fraternity's 14th annual Founder's Day events held January 3-6 at the Grand Hyatt Tampa Bay.
Kappa Alpha Psi chose Tampa Bay over competing bids from Kansas City, Charlotte, and Nashville.
"Tampa Bay has everything that you could want in one package," Kappa Alpha Psi Executive Director John Burrell said. "We look forward to enjoying all that Tampa Bay has to offer – the family-oriented experience, the great food, the water activities."
Kappa Alpha Psi was part of the Divine 9 gathering in Tampa Bay last year, which brought leaders from the nation's historically black fraternities and sororities to experience the destination. Hillsborough County Commission Chairman Les Miller is a member of Kappa Alpha Psi.
Hillsborough County Commission Chairman Lesley "Les" Miller Jr. is a Kappa and welcomed his brothers and their families to his hometown in 2023.
"I'm happy that Tampa Bay will be able to host our 86th Grand Chapter gathering," Miller said. "Tampa Bay is Florida's most dynamic destination with a long, rich African-American history – making a gathering here a natural fit. We look forward to hosting the Kappa membership."
"We are thrilled and honored to have such a prestigious organization as Kappa Alpha Psi choose Tampa Bay for its future Grand Chapter Meeting," said Santiago C. Corrada, President and CEO of Visit Tampa Bay. "Tampa Bay is Florida's most dynamic destination with a long, rich African-American history – making a gathering here a natural fit. We look forward to hosting the Kappa membership."